Great News For Our Oregon Customers!
Our ChitoVan™ Chitosan Lactate Cartridge is now on the Oregon State Qualified Products List for Sediment Control Materials-Flocculent; 00280.16K

Show Details
INTRODUCING THE
LATEST TECHNOLOGY
IN WATER TREATMENT
NEW PASSIVE TREATMENT KIT!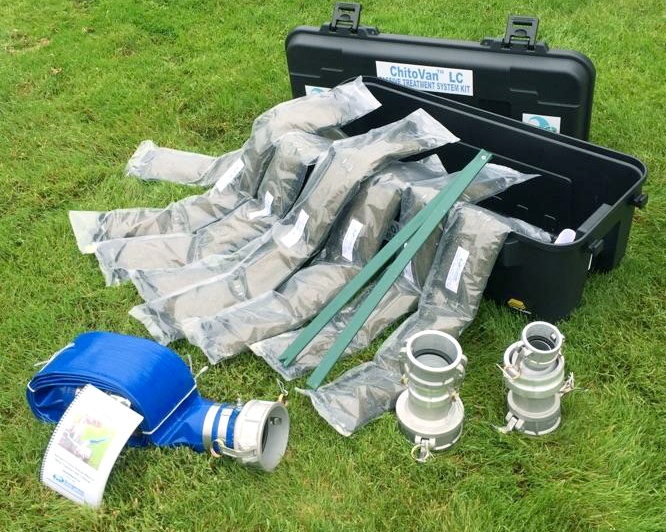 Our new Passive Treatment System Kit includes everything you need to start treating turbid construction stormwater and is easily integrated into virtually any site sediment management plan. Install it in minutes and it will naturally treat about 1,000,000 gallons of stormwater for sediment, metals, oil and grease.

The kit contains ChitoVan™, Chitosan Technology, which naturally coagulates small suspended sediment particles resulting in fast settling and clean water to a bio filtration area, settling pond, settling tank, or dewatering bag for best results.

Construction stormwater treatment with ChitoVan has never been easier. Simply anchor the ChitoVan™ LC cartridge in flowing dirty water and it will convert to a slow-dissolving gel. As it dissolves, it automatically treats the water causing sediment particles to coagulate. After coagulation, the sediment can be allowed to gravity settle or be filtered in a variety of ways.
Call our toll free number 888.481.0326 or
email us info@dungenesssolutions.com to order your kit.